MY HOME SARASOTA
WE HAVE THE POWER TO MOVE YOU!
SEARCH THE MLS - CLICK HERE FOR FULL ACCESS OF PROPERTIES

WELCOME TO SARASOTA
White sand beaches, sophisticated arts, world-class shopping, five star resorts, country clubs of distinction, legendary fine dining and community events coupled with the areas natural beauty and year-round good weather are just a few reasons that Sarasota ranks among the nations 15 most livable communities, according to Money Magazine. Located on South West Florida's Suncoast, the Sarasota area is a paradise unto its own.


Need help finding your Sarasota Dream Home? Just tell us what you are looking for and we will search all of our sources and provide you with a convenient report of all the properties that you may be interested in complete with photographs of the properties and detailed neighborhood information.
Here you will find a wide variety of useful information and resources designed to help you buy or sell a home more effectively in the Sarasota areas. From information on the local community, to advice about finding a mortgage or preparing your home to sell, it's all available here on this web site.


So whether you're buying or selling, feel free to contact us and we will be happy to help you with all your real estate needs.
---
Search the MLS and Find Your Home: Millions of Properties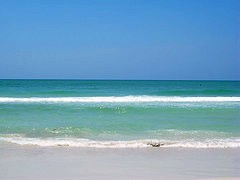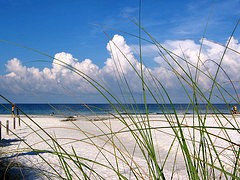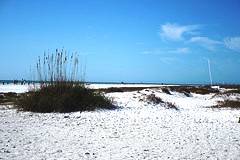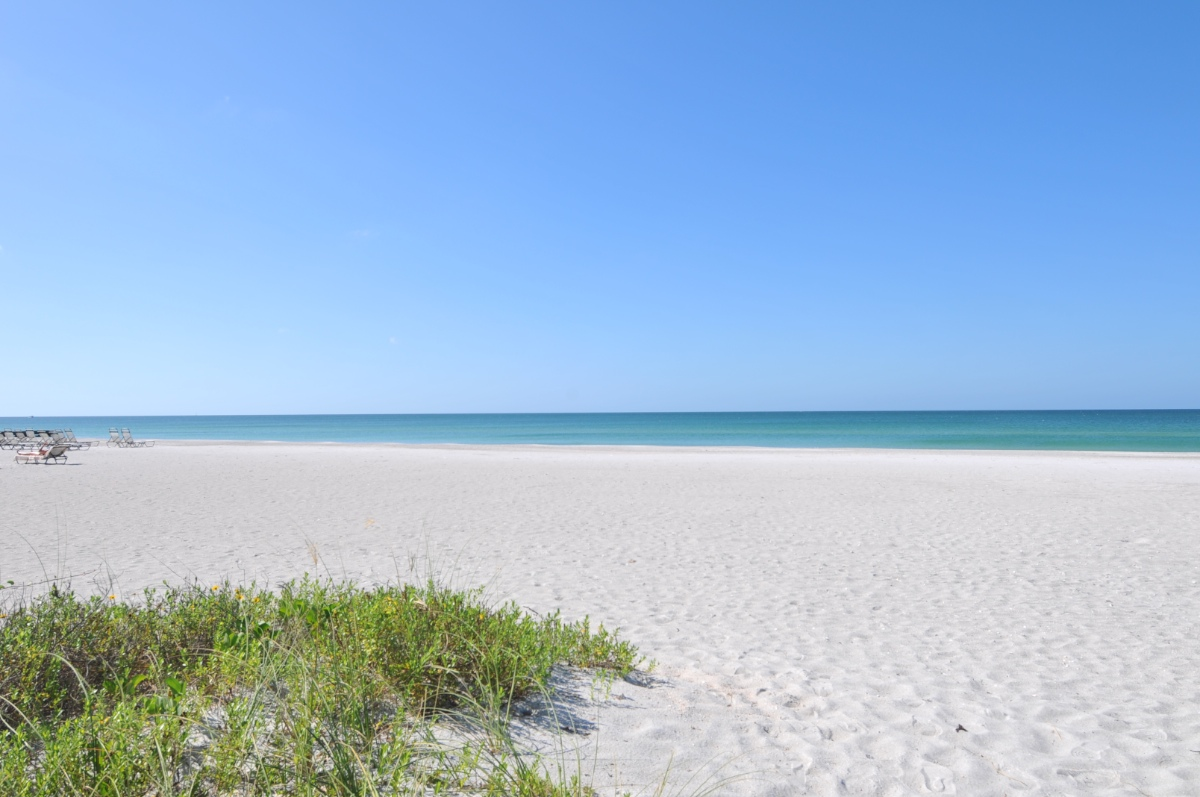 Siesta Beach in Sarasota #1 in Nation
on list by 'Dr. Beach'
Siesta Key's fine quartz sand is one of the primary attractions of its beaches.
The powdery white shoreline of Siesta Key just got the ultimate seal of approval from "Dr. Beach." Siesta Beach was ranked No. 1 in the nation today in the annual survey by Dr. Stephen Leatherman, director of the Laboratory for Coastal Research at Florida International University.
"The Sand is like Sugar," Leatherman said. "Some people can't believe it. It is super soft, super fine. They claim to have the finest, whitest sand in the world, and I can't argue with that."
For the past two years, Siesta was ranked No. 2 in the survey. Now local tourism officials can boast of the top spot.
"This is absolutely the best thing we could ever hear," said Virginia Haley, president of the Sarasota Convention and Visitors Bureau. "We know we'll be on national TV in the morning. Live shots across the country."
On Thursday afternoon, visitors to Siesta weren't surprised by early news of the No. 1 ranking.
"Every time I see it, it's like the first time," said Shelley Harman of Dayton, Ohio. "The sand is like powdered sugar under your feet. And it's clean and the water's clean. It's just awesome."
A dozen tourists from Buffalo raved about Siesta, too. They're staying at a beach hotel in Clearwater, but still made the drive down to Sarasota. "We told our friends, we're going down to Siesta Beach," said Dennis Walczak. "That's the top of the line."
Once a beach reaches the top of the list, it is retired from future rankings.
Leatherman ranks beaches on 50 criteria, including water quality, weather, facilities and crowds. A top score is 250.
Siesta Beach came in at 230s, losing minor points because the view is heavy on condominiums to the north and south. It got credit for free parking, along with shallow water and gentle surf.
"Most days you measure waves over there in inches, not feet," Leatherman said.
Scott Montgomery, interim lifeguard manager for Sarasota County, spent more than 20 years at Siesta Beach. He always knew it was special. The No. 1 ranking just confirms that fact.
"It's about time," Montgomery joked. "I've seen a lot of beaches, even beaches in Hawaii, and they just don't compare."
The 40-acre park at Siesta offers everything from tennis to beach volleyball courts, along with a snack bar and gift shop. The beach at Siesta is more than 100 yards deep — far wider than most beaches in Florida or anywhere else. Thousands of people can spend the day without feeling crowded.
"Known for its 99-percent pure quartz sand and easy-going atmosphere, Siesta Beach provides beachgoers with a variety of activities and amenities," says VisitFlorida, the state's PR organization. Leatherman says "Siesta Key with some of the finest, whitest sand in the world, this beach attracts sand collectors from all over. Siesta Beach has clear, warm waters that serve for ideal swimming. The beach is hundreds of yards wide in the shape of a crescent, due to anchoring of onshore rocks to the north and a unique underwater formation of coral rock and caves, providing for great snorkeling and scuba diving. This beach is great for volleyball and other types of recreational fitness."
The group adds that Siesta has "tennis and volleyball courts, shaded playground and picnic area and convenient concession stands. Gentle waves and shallow water near the shoreline, along with year-round lifeguard protection, make Siesta Beach a perfect family beach destination."
---
TidBITS
It is finally here. A website providing real time traffic information on major roadways from Englewood to Parrish. All you will need to do is click on the blue camera icons to check on conditions and determine the best route in advance. We recommend using this website prior to your departure and not while driving. Just in time for our Snowbirds to hit the roads! Click here for link to Smarttrafficinfo.org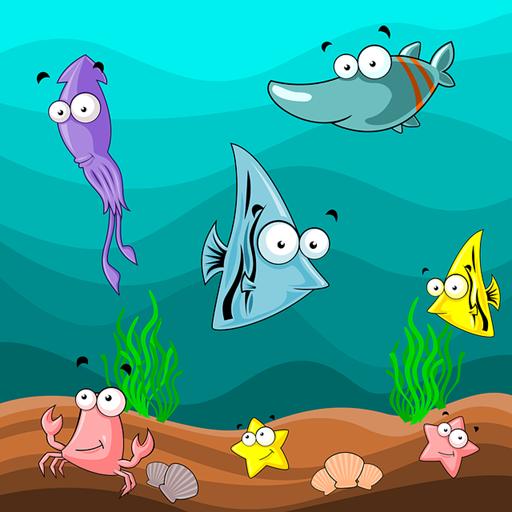 Shellfish, like clams, oysters and scallops remove nutrients, clean the water column and provide food for a host of other organisms. The Sarasota Bay Watch is working to repopulate our waterways with shellfish. We can all do something to raise awareness, add more life to the bay and to protect wild habits where nature thrives.
Whether you're looking for your first home, your dream home or an investment property, we are committed to providing you with the highest quality buyer service. When making the type of investment that buying a home requires, you deserve to have all the latest market information and the very best advice, both of which we can provide you with. Read more.
The decision to sell a home is often dependent on many factors. Whatever your reasons are for selling, our proven effective marketing strategies will ensure that you get the highest possible price for your home. We guarantee to provide you with professional, ethical and confidential service and keep you fully informed every step of the way. Read more.