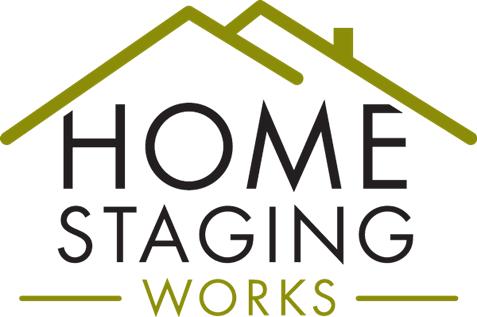 TIPS ON STAGING YOUR HOME TO SELL
Highlight your home's strengths, downplay its weaknesses
and appeal to the greatest possible pool of prospective buyers.


Declutter: The most important thing you can do to prepare your home for sale is to get rid of clutter. You want buyers to focus on things like your home's lovely floors, not the commemorative spoon collection. Another major contributors to a cluttered look is having too much furniture. Take a hard look at what you have and ask yourself what you can live without. Clear counter tops in the kitchen and bathroom and minimize the number of items on shelves.


Clear out the Closet: Storage always rank high on a buyer's priority list and for some the closet space can make or break a sale. Often buyers will open cabinets. The fewer the items within, the larger the closet will appear.


Pack away the personal: Remember all the clutter must go! It is not easy and it may even require utilizing offsite storage temporarily but it is well worth the trouble. Store family photos, kids' art projects and anything else that may distract buyers from envisioning themselves living in your home. Even if you have an awesome vintage-chic look going on, rein it in for the sake of appealing to the most number of people. You can bring your personal style back into play in your new home.


Create a Balanced Space: To make a room appear bigger, paint it the same color as the adjacent room. If you have a small kitchen and dining room, a seamless look will make both rooms feel like one big space. If you want to give the illusion of more space, paint the walls the same color as your window treatments.


Scrub and get your home sparkling clean: From shining floors and gleaming windows to clean counters and scrubbed grout, every surface should sparkle. Don't forget your home's exterior. Make a good first impression. A few hours with a pressure washer can make a world of difference. You may want to hire pros to do some of the really tough stuff.


Choose sophisticated neutral colors: Now is not the time to experiment the colors. That does not mean you need to go all white. Create rich midtone neutrals. Is a relatively inexpensive way to boost your home's allure.


Create a gender neutral Master Suite: Appeal to everyone with a clean, tailored master suite, free of personal items and clutter. Pack up all but the clothes you are wearing this season to make your closets look larger. Swap out mismatched hangers. Put jewelry and other valuables in a safe spot. Remove TV or video game consoles from bedrooms to depersonalize and create a serene setting. You can not go wrong with clean, crisp lines, tasteful artwork and blanket folded at the foot of the bed.


Focus on lighting and brighten it up: A well-lit room not only feels bigger, it helps people to feel more energized and improves their mood. Replace light bulbs and add lamps in rooms with limited natural lighting. Make sure every switch plate and outlet cover matches and looks brand new. Wash the windows, inside and out. Repair any holes or tears in screens.


Take a deep breath: If you inhale anything other than clean, fresh aire, deodorize before showings with a mildly scented diffuser. Beware of pet odors as this is a big one! If you have pets, get all rugs steam cleaned and be extra vigilant about vacuuming and washing surfaces. Be sure to keep pet toys and doggie bones hidden when tours are scheduled.


Paint your Front Door: First impressions start outside. Power wash the walkway, steps, driveway until everything sparkles and that includes the mailbox. Trim back trees and shrubs. Whip that yard into shape with fresh sod. Make sure entryway lights function and are free of cobwebs and insects. Hide the trash cans, recycle bins and garden hoses. Do not forget your outdoor living space. Stage your patio like a second living room.


Please contact us for more tips on how to make the homebuying and selling process go smooth.